GLOBAL STOCK MARKET - ECONOMY
MALNUTRITIONS

THE GLOBAL WORLD PROMOTIONS AND VOICE TO THE WORLD THIS WEEK IS ABOUT PEACE AND SECURITY IN THE WORLD AGAINST TERRORISM PARTICULAR IN AFGHANISTAN AS THE LATEST SUFFER CHAOS AND VIOLENCE FROM THE ATTACK OF TERRORISM OF TALIBAN GROUP O ANTI GOVERNMENT GROUPS IN KABUL AFGHANISTAN.  THEY BROUGHT VIOLENCE IN CIVILIANS COMMUNITIES TERRORIZING THE PEOPLE AND NON ARMED INNOCENT CIVILIANS THAT SHOULD NOT BE TARGET OF ANY REBELLION FORCE BUT THE IN TERRORISM PERSPECTIVE THEIR MODERN TECHNIC OF FIGHTING ARE VERY BRUTAL AND VIOLENT THAT HAS TO SUPPRESS AND NEVER TOLERATED BY THE GOOD SPECIALLY GOD WHO CREATED US AND PRO LIFE AND FAIR AND JUST. 
THE WORLD ECONOMY TODAY IS FALLING, STOCK MARKETS FROM DIFFERENT COUNTRY ARE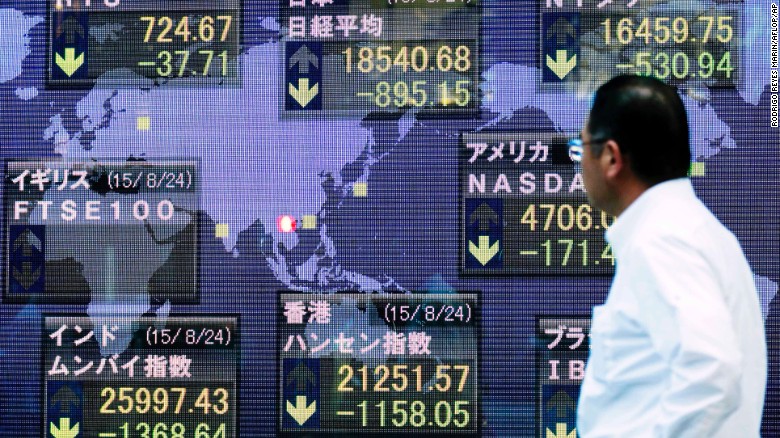 CRASHING AND THE EFFECTS IS NOT DIFFERENT FROM THE COUNTRY HAVING POVERTY ISSUES AND DUE TO CONFLICTS LIKE YEMEN AND OTHER COUNTRIES HAVING MALNUTRITION PROBLEMS KILLING 9 CHILDREN A DAY AND SUFFERING HEALTHY PROBLEMS FROM DIFFERENT PROBLEMS ARISES IN THE WORLD.  ACCORDING TO CNN PUBLISHED REPORTS THE STOCK MARKETS ARE UNDER THREATS OF COLLAPSING AND IT IS NOT GOOD IN THE WORLD ECONOMY.   THE WORLD ECONOMY IS HAVING MALNUTRITION PROBLEMS IN STOCK MARKETS RECORDS AND STATISTICS RATES IN RECENT TRADES AND RESULTS OF MARKETS.